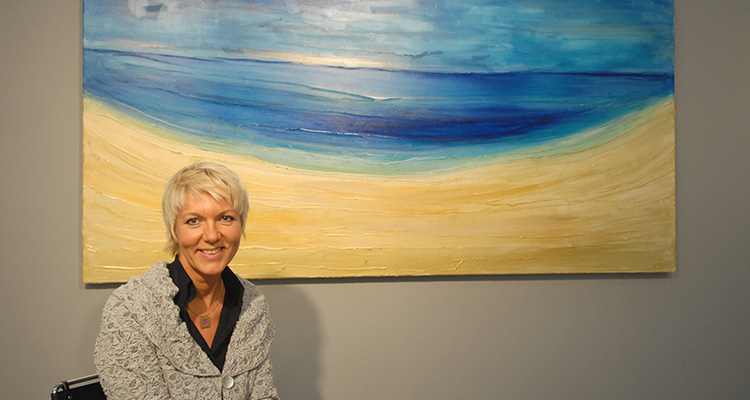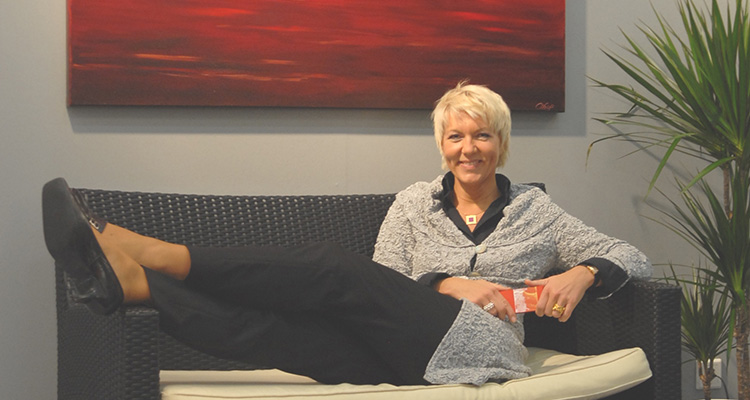 Christine Napp - Artist from Hamburg
---
The "Colour Feeling" series has been created by Christine Nappusing her uniquely developed techniques for visualizing colour emotions. The artist lives and designs in Hamburg.
She loves to use fresh or soothing colours bringing moods to canvas, seeing how they interact both lively and stimulating, adding a personal and emotional touch to a space.
The surroundings give her paintings calmness and inspiration or strength and vibrancy.
From design, through execution, to delivery, she takes care of each project personally inspiring you for colour in her own very special way.
VOur collection evolves as individual pieces, solely available from us. All our pictures are unique and one-off in their colour composition and feeling for interplay.
Colour Feeling offers a wide spectrum of colours, surfaces, designs and sizes of your choice, providing a wide range and scope for design. We shall be happy to advise you personally, producing painting samples or models. Please contact us - come on board the world of Colour Feeling.